Welcome
Welcome to Brown and Mills' Child actor Division. We are BAM KIDZ, housing child performers aged 4 to 16 years old available for work within the Commercial, TV, Film and Theatre sectors.
All child performers are Spotlight-registered and have up to-date measurements and headshots. All talent can be found via our search tab with a number of search filters to ensure you find what you are looking for quickly and efficiently. Please enter your requirements and the available talent will appear to match your criteria.
All our BAM Kidz have experience in-front of camera, regularly attending performing arts schools and drama classes alongside regular auditions to ensure they are constantly developing existing and new skills ready to undertake professional work.
Our vigorous recruitment procedure ensures all talent are well-equipped with the skills required to work professionally. We sign talent we believe have that crucial sparkle and have what's needed to book work in this fast-paced entertainment industry. Our clients are able to travel internationally as well as within the UK, are available at short notice and have chaperones/guardians to assist with castings and filming engagements.
Brown and Mills work closely with parents, schools and Local Child Authorities to ensure school attendance is kept above 95 percent, working regulations are adhered to and medicals are up-to-date. This enables us to ensure we have no problem securing domestic and international child performance licenses. We also have an in-house licensing team that submit all paperwork on your behalf to obtain these documents for you and offer advice on turnaround. Please note we also do have a number of performers on an open license and we are also happy to license performers not registered with Brown and Mills if you are a production company seeking child licenses.
"Brown and Mills, more than just an agency, we are a family, honing talent and being there every step of the way."
Get in contact:
For casting or licensing enquiries
Call: 020 3189 1441
Email: Info@bamentertainment.co.uk
Are you new talent looking for representation?
Email: applications@brownandmills.co.uk
Emergency 24/7 contact details: 07946260926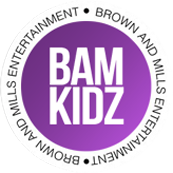 New Application
applications@brownandmills.co.uk
Facebook